"Someone's sitting in the shade today because someone planted a tree a long time ago."
About Robert Stopa
Robert was born and raised in London, studied at Imperial College and decided to stay in the capital to set up the business. Being of Polish origin, he has a strong connection with the second and third generation of Poles who have established themselves here as well as many Indian links through his wife. They live in Canary Wharf with their two children, a daughter and son.
Robert has always been running his own client base for over 20 years but chose to formally set up the Stopa brand 10 years ago. The focus on Wealth Management has been driven by his clients progressing in their own careers needing more specialist advice via continuing face to face meetings.
ISA's, Pensions, Bonds and other investments
Buy to let investments, commercial and property development (by referral only)
As the legal landscape continues to frustrate and confuse many individuals, we felt that only offering a fully advised and review service would people be able to benefit most from our collective expertise.
Our Associations –
We select and deal with some of the most reputable firms in the industry
Your home may be repossessed if you do not keep up repayments on your mortgage.
The value of pensions and investments and the income they produce can fall as well as rise. You may get back less than you invested.
Commercial and some buy to let mortgages are not regulated by the FCA.
"I recognise the need for clarity and advice in today's market as we, as individuals within the company, are asking the same questions as our clients."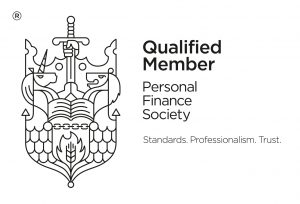 Firstly, helping you understand where your ISA's, Pensions, Bonds and other investments are invested and whether they provide good value. Secondly, ensuring that they are reviewed regularly so they live up to your expectations.
Helping you to achieve the financing you need whether it be for your house, buy to let investments, commercial or property development at the most attractive rates and terms. Commercial and Property Development mortgages are by referral.
"Robert is a top-class Financial Advisor. His detailed knowledge of his field enables him to recommend a deal and get it done, where others might be left floundering."
– James Ker
"Robert provided me with the best value mortgage that I could get at the time. The deals he was able to achieve were better than what was available to me on the high street or on the internet."
– Andrzej Bielinski
"I have had the opportunity to work with Robert while taking friendly and professional advice, with regards to Investments, Financial Wealth Management and recently for Mortgage for our office in London. Robert is very patient, creative, focused and very helpful professional."
– Shilpan (Sam) Patel
"I have worked with Rob recently on a number of cases and he was an absolute pleasure to deal with. He was courteous, professional and extremely organised. Our last case involved getting a HNW client funds in a very short space of time and I am sure that we wouldn't have achieved the successful outcome without Rob's work ethic."
– Rob Jupp
"Robert is a true expert in his field. The range and options of mortgages that Robert could provide surpassed anyone else that we could find and his attention to detail means we will always turn to him when we require some help navigating this incredibly complex subject."
– Simon Bullers
Whether you are an IT contractor working in the City of London, a self-employed Barrister or a GP owning your own practice we have no pre-requisites in becoming a client. As you have probably been referred, then we are happy to meet and discuss your needs.
As many of our clients are based in London we are happy to meet either at our offices in Canary Wharf, in the City of London or in the West End depending on schedules.
If you would like to visit the office then our here is the best way to visit:
Where to find us:
Level 33, 25 Canada Square, London E14 5LQ
Telephone: + 44 (0) 20 7038 8056
On arriving at Reception downstairs, you will be escorted upstairs after being given a visitors pass. Please bring photo ID with you to pass security.